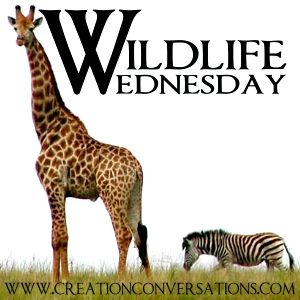 We live near a zoo that provides a safari like experience. One of the many animals we are able to have a personal encounter with is the African zebra!
Here you see our youngest gently petting the youngest of the zebras. So sweet! This little one's mommy is just in front eating from our oldest son's hand. And others from the herd are gathered around and eating from the rest of us.
While on our safari I think back to our morning devotion taken from God's Amazing Creatures and Me (specifically picked because it was about the animal we are all petting and feeding) and ask our children what is unique about each and every zebra? All know the answer. "No two zebras have the same stripes."
Then I ask, "How are you like a zebra?" Our oldest chimes in, "Because God made all of us different, too! Zebra's stripes are as unique as our fingerprints."
I add, "Do you remember that God has created all of us to be different individuals on purpose? And He knew each of us before we were even born? Isn't that amazing? To know that God knew us even before we were in our mommy's tummy? (Jeremiah 1:5 and Psalm 139:13-15)


I saved the How About You section of our devotion to talk about while we were on safari. We talked about God having a unique plan for everyone's life, and that He wants to use us to bless others. We talk about good things we can do and have done, like sharing our toys happily, taking teddy bears to the ambulance, police and fire stations, and gifting dog and cat food to the local animal shelter and simply calling a friend that might need a little cheering up.
We then recite our memory verse from the morning devotion: O Lord, You have searched me and know me. You...are acquainted with all my ways (Psalm 139:1-3).
Next, we notice physical features of the zebra. Have you noticed the hair on the mane is short, striped and stands straight up? It is not long and flowing like the horse. And the tail ends with a tuft of hair? A baby zebra or foal has brown and white stripes. You can see that in our picture. The zebra grows in its mommy's belly for 12 months and drinks her milk for nearly a year, too.
It is thought that the striped pattern used for identification (zebras recognize each other!) and camouflage may also be helpful for cooling down. The black stripes attract the sun's rays making the air around the black spots hotter which forces the cooler air down to the white stripes, helping to cool it down and making a shimmering or blurring appearance to the zebra. Which further aids in camouflage.
We also discuss zebras being an endangered species. 
We come home and draw in our nature journals about our day, research zebras further with a trip to the library and enjoy the following resources below.

Want FREE resources? Visit the Wildlife Wednesday Group Page to access them along with lots of other great information, freebies, giveaways and more.
Our guest post today was written by Hope @ Homeschooling 3.